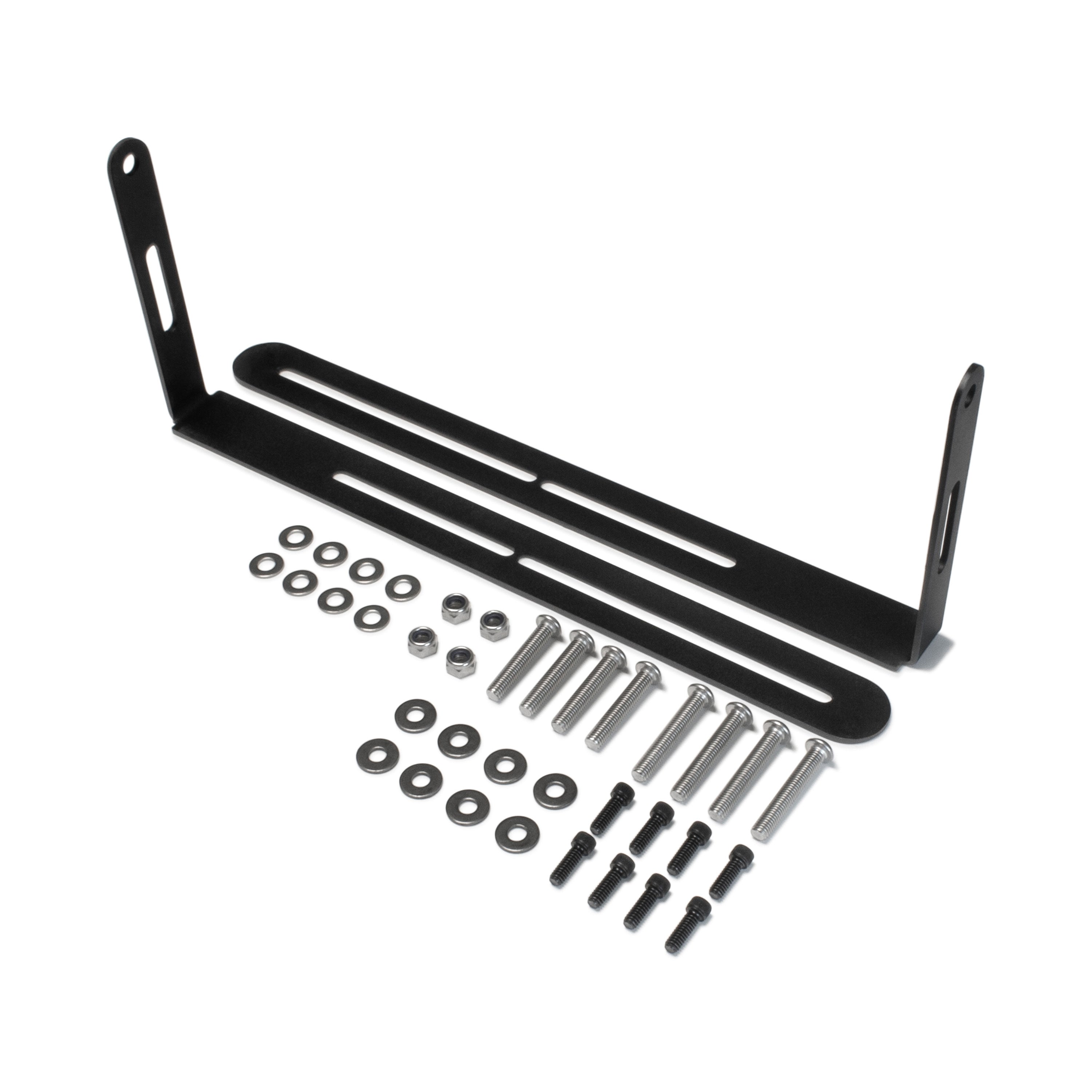 Universal Mounting Bracket V5 "L" Bracket
---
ECOXGEAR's new V5 L shaped universal mounting brackets are designed to fit almost any golf cart in the market.  The L bracket works great to mount the soundbar above the seats behind the driver's head using the rear struts of the majority of carts.  

For EZGO golf carts, it is used mount the soundbar at the top of the rear roof, or the front roof if there is no windshield (will not fit on top-front if there is a windshield on EZ-GO)

With adjustable slots, the mounting brackets are compatible with the SE18, SE26, SE28, SEB26,SEB28, SE33 and SEDS32 soundbars.
Please note:  L bracket requires holes be drilled into the strut for mounting.

Universal Mounting fit has been tested and confirmed on the following carts: Club Car, Yamaha, Icon, StarEV, Excar, Bintelli, Revo, Royal, Vivid, EZGO (4/6 passengers but only directly in front of the rear struts with the Eagle top).
Includes:

L shaped mounting brackets
8 screws and washers to mount to speaker
Stainless steel 45mm & 50mm screws with lock washers for stut mounting
Installation guide
Patent Pending.

SKU: ACC-SEGCLV5