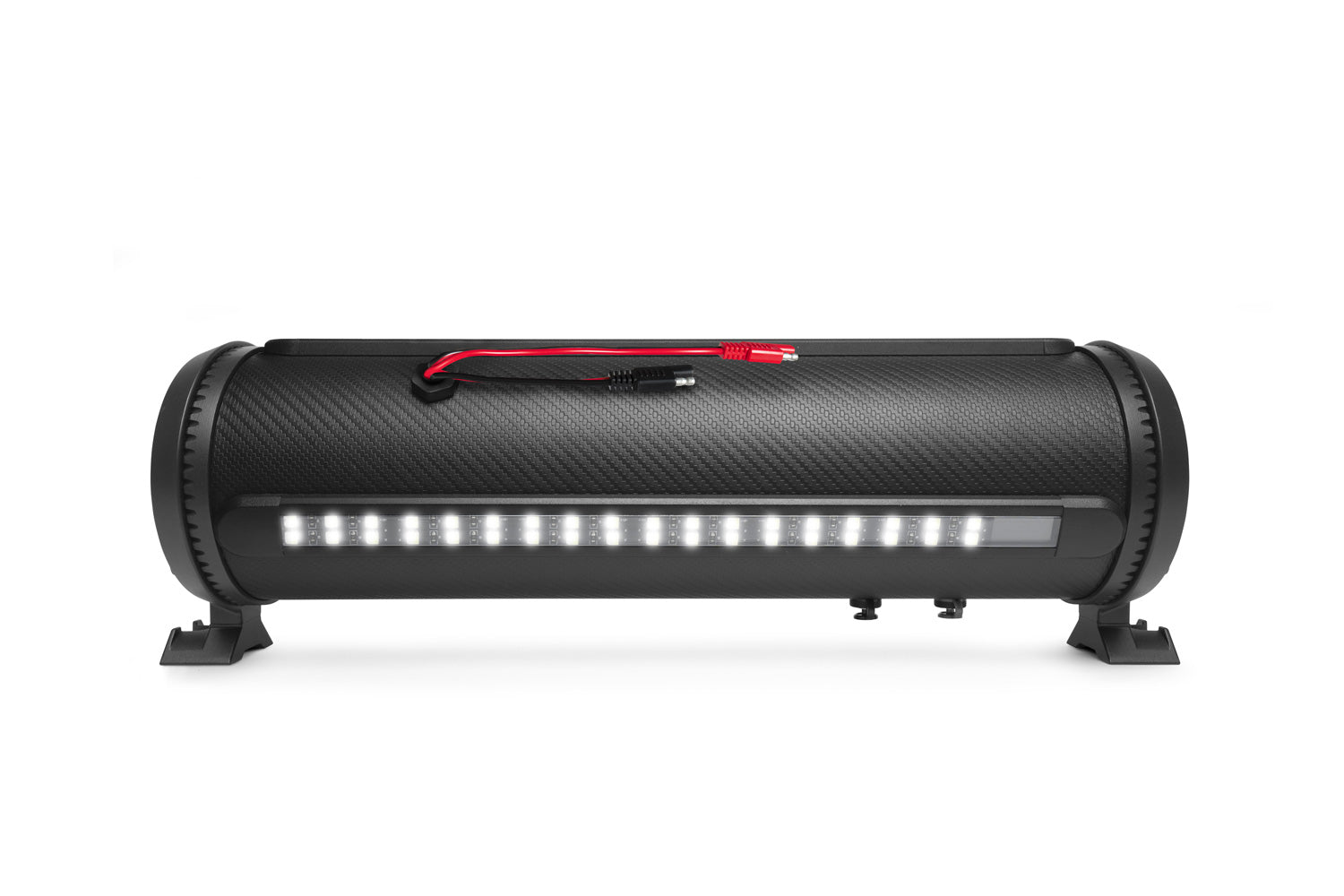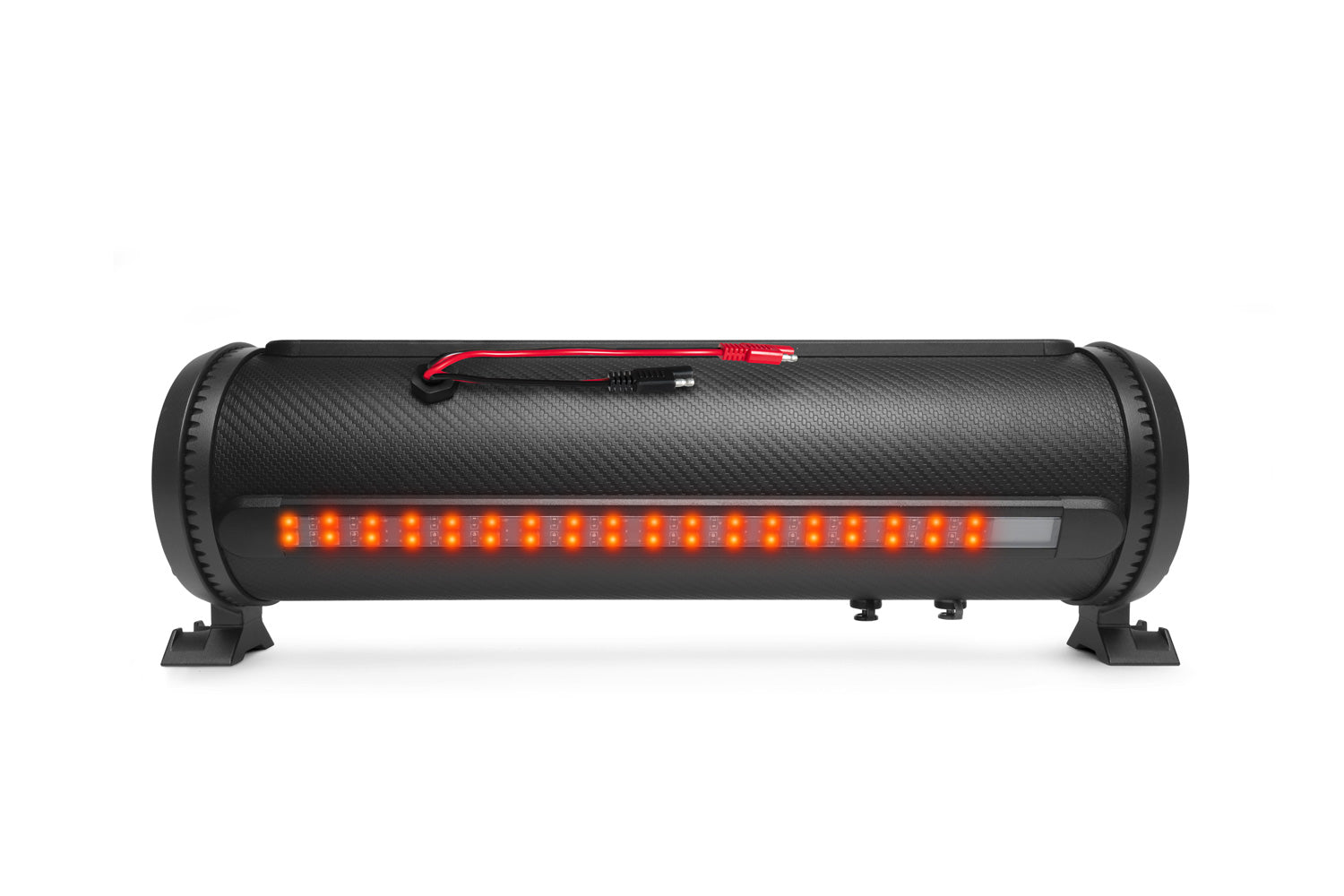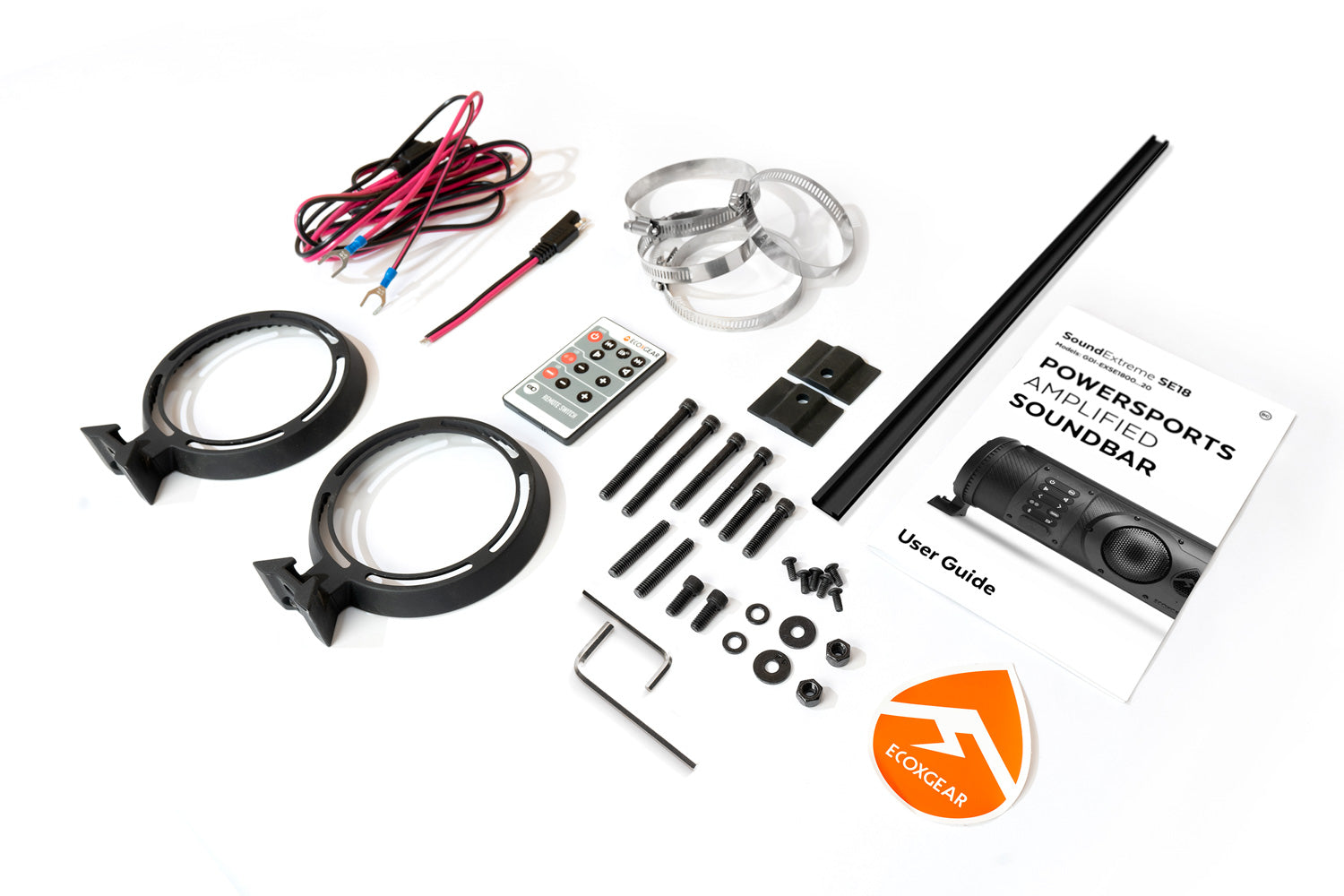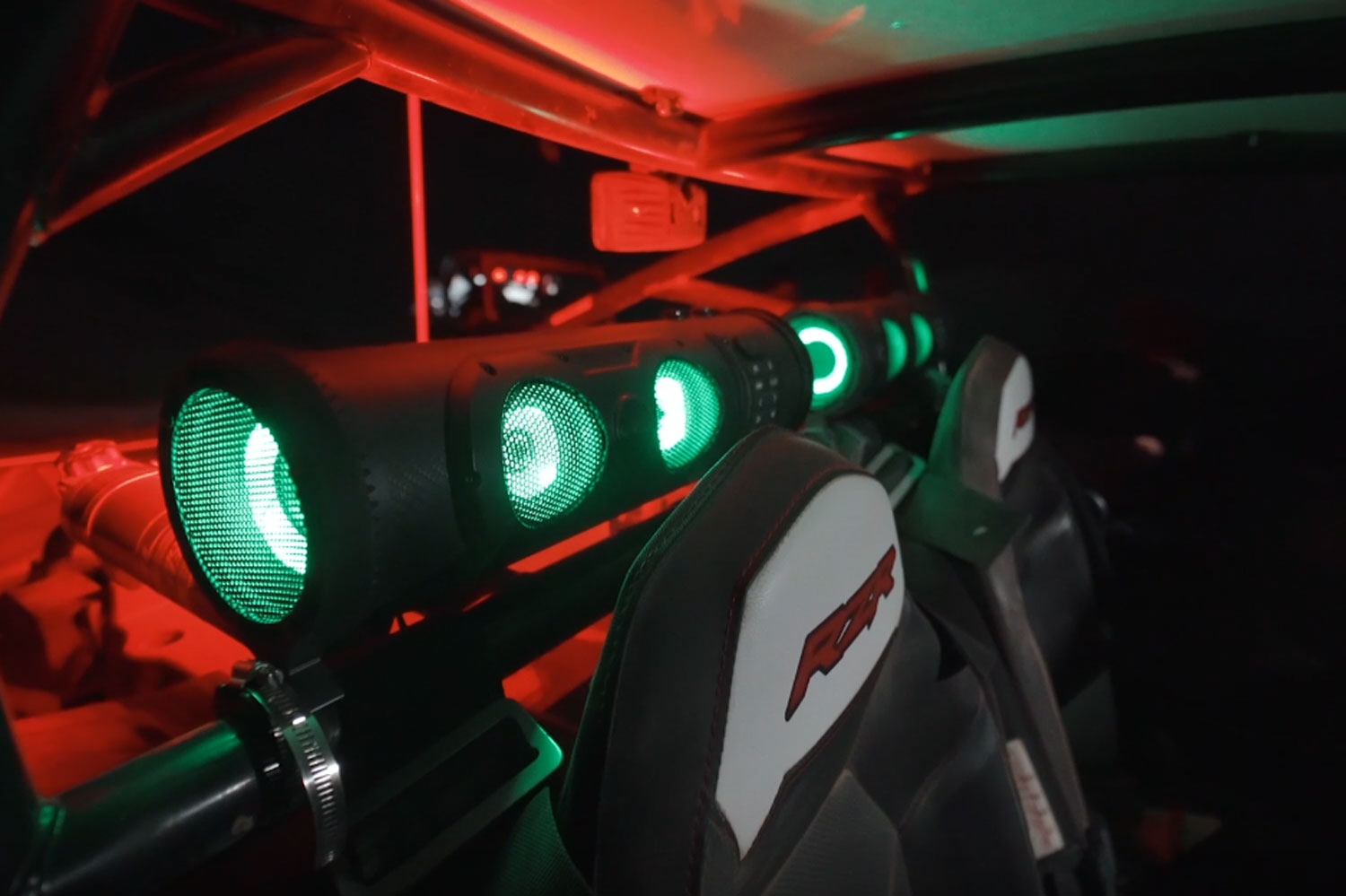 SE18 SoundExtreme 18"
---
The SoundExtreme - SE18 by ECOXGEAR is a 17-inch (18-inch with included mounts) long waterproof, and dust proof, amplified Bluetooth speaker. This compact soundbar includes your favorite features from its bigger siblings, while maintaining a full, rich sound. Mount it to ATVs, golf carts, boats and other recreational vehicles plus add color to your music with the multi-mode party lights.
1 year warranty on parts and labor.
Protected under patents US 9,307,307 B2, USD937244S1, US11223886B1 and several patents pending.
SKU: GDI-EXSE1801
Marine-grade speakers in IP66 patented enclosure providing 100% waterproof, dirt proof and dustproof audio
300 watts of peak power output
5 marine grade speakers: 1 tweeters, 2 mid-range and 2 side mounted woofers
Two internal independently sealed cavities for true left and right stereo sound
Bluetooth 5.0 for long range reliable wireless connection to smartphone
EcoCast allows up to 100 soundbars to be connected together or connect to any ECOXGEAR speaker with the EcoCast feature.
Integrated on speaker controls: Power, mode (Bluetooth/FM/Aux in), volume, skip FWD/Back, Ecocast, lights, Bluetooth
Built in microphone for speakerphone calls.
Multi-color LED's backlight all 8 speakers: chose from red, green, white, Blue. Sync to music, Solid color on or off.
Rear Facing LED light bar can be turned on separately from the speaker LED's. LED light bar has 2 modes steady light on or off.
Waterproof 12V auxiliary power out connection cables to connect to your vehicle's battery
Waterproof Aux In connection port to play audio from a wired device
Waterproof Aux out jack to daisy chain to other optional wired speakers
Waterproof 5V USB charge out to give a boost to your phone or other devices
Mounting brackets and integrated threaded mounting holes for multiple mounting configuration options
Long range RF remote control controls, lights and audio functions.
2 year warranty on parts and labor.
SoundExtreme SE18
8-foot power cable for connecting to the vehicle 12V DC power supply
auxiliary power out mating connector
2x mounting brackets and related hardware
long range RF remote control